In addition, we provide ' Kūkan Healing ' & Ω®︎ Consulting by a top artist.
― These are the highest technologies of HIMALAYAHOUSE.
We suggest that you use them when you really want to improve things.
Aiming to create a better living and spiritual environment.
Enlivenment of Natural Law, activation and evolution of consciousness, improvement and success of things, creation of public natures, release from constraint, space clearing, relaxation, meditation, real estate, removal of entities and possession, removal of curses, etc.
⃣
In particular, support for the following removal is our field of expertise.
Curses ― evil practices from ancient times
Entities ― manifestations of strong negative thoughts such as envy and jealousy
Therefore, we have many inquiries.
If it rings a bell, please feel free to contact us.
We can confidently suggest that it is remarkable. ―
*
We have set certain conditions for the implementation.
We may not offer a proposal of consulting, but rather a proposal of HOMAPANEL.
⃣
Yantra '
Kūkan
Healing ' Art, HOMAPANEL

💫

Art for a new beginning
We recommend it for creating your environment for the first time.

Durga® 6 is a longtime best seller which has been continuously used by many customers, since its release.
HOMAPANEL®
Durga® 6
Art theme
Aiming to activate the field related to Space(one of the five great elements), Indra and Jupiter.
Themed around protecting and establishing intellect, intuition, righteousness and knowledge.
Price
JPY88,000

(consumption tax included)
We recommend the Co-creation of ' Kūkan Healing ' World
― the total coordination of consciousness and environment
which means pursuit of comfort and

improvement

in everything.
There, you may find yourself full of harmony by being in love with the environment.
growth of consciousness = path toward enlightenment
HIMALAYAHOUSE engages in social contribution activities to make

環境の転生®

/ Kankyo no Tensei / Kankyo no Tensei means environmental rebirth in Japanese.

(we describe 環境の転生® as

Environmental Rebirth

in this site)
― transition to a better environment

which the whole society has public natures.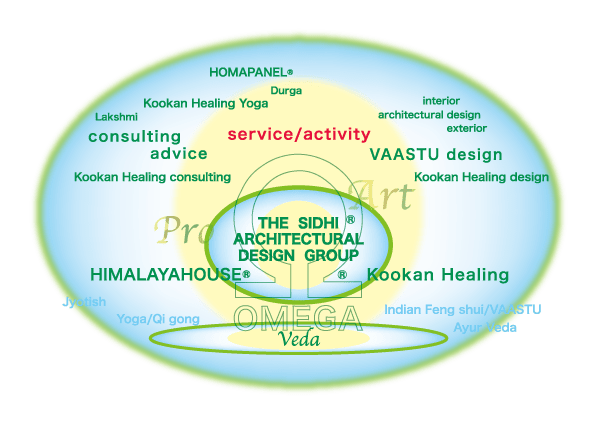 ©️2016 DESIGN OFFICE SIDHI Ltd.
Please make use of ' Kūkan Healing ',

VAASTU Brand of HIMALAYAHOUSE

.
Touch the breath of ' Kūkan Healing '
by an Artist and Environmental Design Professionals
 ― ' Kūkan Healing ' coordinators & advisers,
and be with pure intelligence that exists in the essence of things.
The wisdom of

Indian Feng shui VAASTU

exists with successful people.
To become

True winners
In an old house built in 1960's where '
Kūkan
Healing ' renovation of HIMALAYAHOUSE has brought environmental breath, Indian Feng shui VAASTU Graphic Art HOMAPANEL created by the artist, lovely miniature houses from many different countries and vintage items are always exhibited.
Please enjoy our stylish space that is reminiscent of
Mid-century
style.
Please come and visit the urban oasis, '
Kūkan
Healing ' Gallery.
Sometimes you can enjoy exhibition of collector's items.
Currently, we make it a priority to show customers with reservations.
Please check this site or Facebook for public open days.(Open occasionally)
HIMALAYAHOUSE
5-38-10 Kamiuma, Setagaya Ward, Tokyo, Japan